A new semester is starting – and with it a new set of productions! A fourth interactive pub event – this time Cyberpunk inspired – is currently being written, and our main production for the semester is going to be "Charley's Aunt" by Brandon Thomas. If you would like to find out more, and perhaps join in these endeavors, you can join our organization from the join page!
If you're interested in participating as an actor, helping out backstage, or perhaps working as a Head of Department for one of our productions, you can sign up for our emailing lists. We'll send you an email everytime we are holding auditions, everytime our backstage crews meetings begin, and whenever we are recruiting for leadership roles within LUST! Follow the links below to sign up for the lists you're interested in:
Current Production – Charley's Aunt
Performing April 20th-23rd, 2023!
Charley's Aunt is a comedic play first performed in 1892. Oxford undergraduates Charley and Jack need a chaperone so they can entertain socialites Amy and Kitty. When Charley receives word that his aunt, Donna Lucia d'Alvadorez, a rich widow from Brazil, is coming to visit, the boys invite Amy and Kitty to lunch to meet her. But when the aunt's visit is delayed, they persuade their friend Lord Fancourt to impersonate her so that the lunch can go on. When the real Donna arrives, hijinks ensue and after many twists, turns, and laughs, the play ends happily with three pairs of young lovers united, along with an older pair!
Auditions will be held in the first week of February – join us, sign up for our newsletter or follow us on social media to find out more!
Current Production – Cyberpunk Pub Theater
Performing on May 6th, 2023!
A fairly recent addition to LUST's repertoire, but one we've all come to very much enjoy, is our interactive Pub Theater performances. For these, we take over the premises of one of Lund's nations and transform them into an arena of great adventures. Previous iterations include a trip to the Golden Age of Piracy, another to a proper Western Saloon and before that to the glittering 1920s. This spring we are again returning to the pub of our friends at Kalmar Nation with a brand new adventure somewhere we've never gone before – the future!
Writing is happening as we speak (or at least every other Thursday), and audition dates will be announced in February! Join us, sign up for our newsletter or follow us on social media to find out more!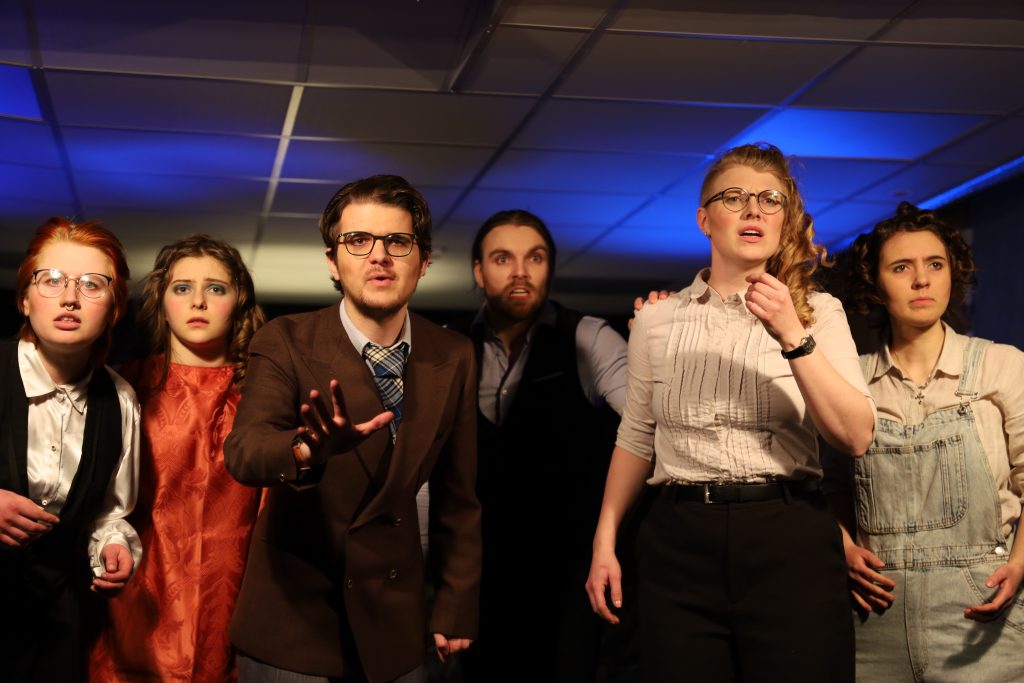 Get bi-weekly updates by sign up to our Newsletter!
Processing…
Success! You're on the list.
Whoops! There was an error and we couldn't process your subscription. Please reload the page and try again.