LUST does not only organize large performances and plays, we are also a group of students who just like to have fun – and as such, there are many events on our roster that are just for our own entertainment. Almost every week, currently on Tuesday evenings, we hold an improv night at the AF castle, and we organize movie nights, potlucks and general hangouts for our members fairly frequently as well, and sometimes we even go on trips together. More connected to the productions but still separate, we have writers-groups working over scripts before a production starts, and events connected to productions, such as meetings for the tech or set-crews, which should also be found in this calendar!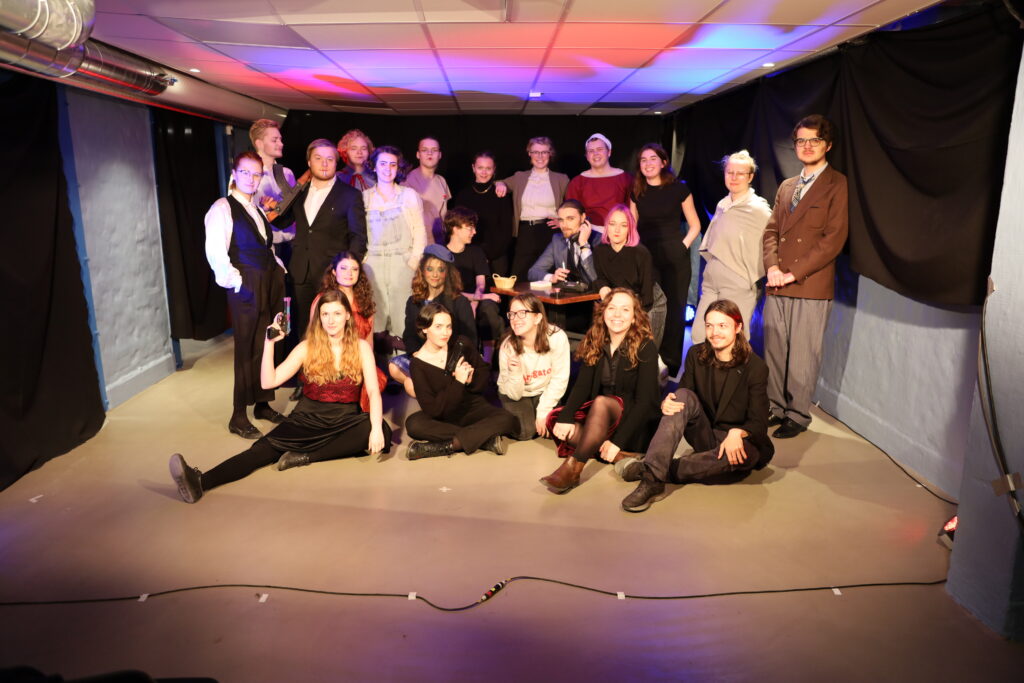 Upcoming LUST Events
There are no upcoming events.
Improv Nights!
Most every Tuesday (check our social media for definitive information) LUST holds an improv event, usually on the third floor of the AF castle around 17.30. This is a great opportunity for anyone interested in learning or improving their skills in acting and improvisation, as well as just a whole lot of fun. Anyone and everyone is welcome, whether you are a member of LUST or not, whether you have any experience or not, just come and have fun!
Writers groups
For some productions it is possible for us to just adapt a work whole, with no edits, but for most, this is not the case. Sometimes a play is to long or otherwise impractical and needs to be cut to better suit or purposes. Sometimes we are adapting a different type of work, such as a book, and need to rework it into a script for theater. Sometimes we are writing something completely new, such as have been the case for all of our pub and club collaborations. For all of these cases, a group of writers is assembled from our members, and in all these cases, anyone is welcome to join!
There is a current writers group assembling every other Thursday to write the story for an interactive pub we are setting up this spring, and and they welcome everyone!
Get regular updates on events by signing up to our Newsletter!
Processing…
Success! You're on the list.
Whoops! There was an error and we couldn't process your subscription. Please reload the page and try again.