"The Pillowman", by Irish playwright Martin McDonagh, will be LUST's Main Production during the Fall Semester '18,
 directed by Edgar Ahrent and produced by Daesung Cho.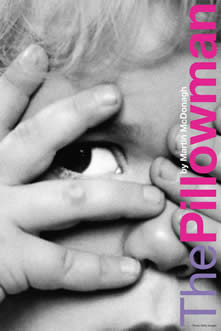 Tickets for the play are available now (click here).
The Pillowman (2003) tells the tale of Katurian, a fiction writer who is interrogated about the gruesome content of his short stories and their similarities to a number of bizarre child murders occurring in his town. The play received the 2004 Olivier Award for Best New Play, the 2004-5 New York Drama Critics' Circle Award for Best New Foreign Play, and two Tony Awards for production.
Among Martin McDonagh's best-known work are the play "The Pillowman", "Hangmen" and the movies "In Bruges" and "Seven Psychopaths", which he wrote and directed. He was nominated for the Film Academy Awards, the Oscars, in 2018 for his script and directing of Three Billboards Outside Ebbing, Missouri.